national reach, international relationships
At Graham + Sibbald, we work in strategic alliance with a number of leading companies that operate outside the UK in the real estate, financing and property services sectors. These international partnerships allow us to extend the scope of services that we offer to our clients and add to our reach, resources and expertise.

Van Gool Elburg is a renowned name in the Dutch real estate sector. As a completely independent agency, they specialize in advising businesses, organizations and (institutional) investors in buying, selling, renting, letting and development of commercial real estate. Their many years of success provide ample evidence that their steadfast belief in transparent and tightly knit partnerships is the key to jointly accomplishing the best results.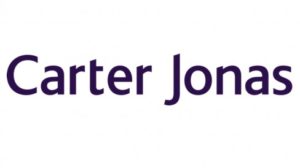 Carter Jonas LLP is a leading UK property consultancy, renowned for the quality of its service and expertise of its people. With a network of 38 offices and over 800 people across England, Scotland and Wales, Carter Jonas helps its clients sell, let, manage and add value to their properties. The firm works across various sectors including residential, farms and estates, development land, offices, industrial and retail buildings.
German Property Partners (GPP) is a nationwide network of property service providers in the commercial segment which are leaders in their local markets. These comprise Grossmann & Berger, ANTEON Immobilien, GREIF & CONTZEN Immobilien, blackolive and E & G Real Estate. It offers services in matters of property investment and commercial lets, in the property management, valuation and research business, plus banking, financial and administrative services. Currently more than 400 property experts act for German Property Partners.